SERVICES
Our well educated and experienced in maritime transport logistics and commercial shipping staff is ready to offer best solution for any sea transportation requirement, ship chartering inquiry, freight forwarding, insurance or ship's agency.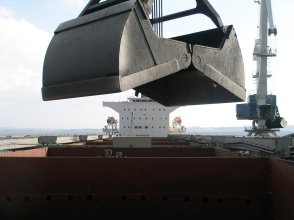 DRY CARGO CHARTERING
Competitive chartering in dry bulk cargo section from 1000 tons up to Handysize is the Company's main activity. We active in short sea, coastal trade on European market as well as on deep sea markets. Cargoes we are focus on: any kind of bulk, i.e. grain, wheat, corn, pellets, fertilisers, coals, peat-moss, aggregates, split-stones. General cargoes such as timber and timber products, metals, all kind of projects, heavy-lifts, etc.
ABOUT
Consultancies, personal approach, 24/7 support and fair commissions...
Balticnova OU is privately owned maritime logistics company established in 2011 in Tallinn, Estonia. Main activity is competitive Chartering in dry bulk cargo section from 1000 tons up to Handysize, Handymax, Panamax mainly in the European waters. Well established good relationships with the European, East European and Russian Shipowners and good geographical location allows us to render good service and to offer best solution for your sea transportation enquiry no matter the cargo you have. Chartering terms and conditions are always in full accordance with instructions given by the Principal. Professional support, consultancy, legal assistance at clients' full disposal. We provide Freight forwarding and Insurance, Ship's agency services in all Estonian ports... We are always happy to serve our Customers!
Contact info
Vikerlase 20, Tallinn 13616, Estonia
CONTACT
Contact us instantly by filling this form: